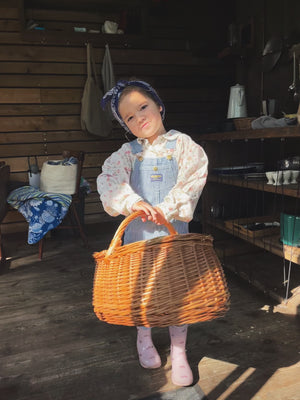 For the little vintage collectors
---
2 autumn outfits styled by Phii
Our cozy denim drop is now available 🪵

Somewhere between summer & fall. In a cozy cabin, while mama is playing guitar, in a pair of hickory striped overalls, a French floral blouse & a vtg bandana from San Francisco - we're ready for the new seasons adventures 🍂🌲

Shop now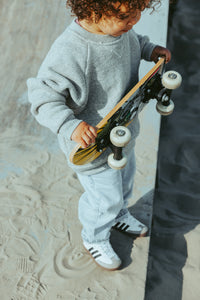 Suns of the Surf
〰️ AVAILABLE NOW

We're gonna ride a different wave at @phii.co - we're becoming a stockist for ethical brands, also more music, more community, and always more vintage.
And what better way to start this new adventure and bring @sunsofthesurf 70's inspired "raglan" to Netherlands. THE sweater for all seasons. Available May 9 ⚪️
Big thanks to @paulienvanbeusekom for shooting the new collection and Nav & her mom @girlonkicks + my little fam for being muses.
News
---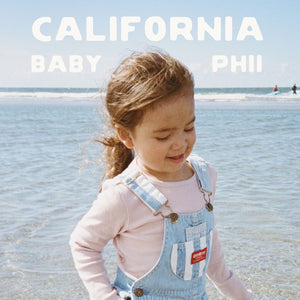 OUT NOW - "California Baby" - our first song for little wanderers. Now featured on Spotify's NEW MUSIC FRIDAY.  An acoustic song inspired by all our adventures in California -...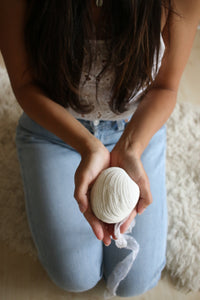 Something really special is going to happen on Friday at Phii. For the first time we'll not be dropping vintage, but beautiful handmade pieces of art, called the "Book of...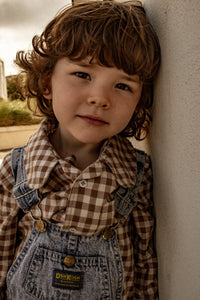 It's always a joy to see our vintage treasures in editorials. Kinda Magazine shot a new editorial called "Always Dare to Dream" - photographed by Heleen Wenniger (@by_billy_wolf). The...